Seasons...
•

•

•


2000

Ciné Gael Montréal Irish Film Series 2000
Of all our seasons, this stands out for the screening of several excellent films for Members Appreciation Evenings, and most of all, for the weekend of Stephen Rea films...

...with the man present throughout, exceedingly generous of his time and expansive in his comments, before-film presentations, and chat with our members. The best.
We also had a fine documantary film evening and a film of a Frank McCourt play as our Closing Gala film.

Thursday, Jan 27th
 :: Opening Evening of Season
Claire Dolan
(1998)
95 mins Dir: Lodge Kerrigan
with Katrin Cartlidge, Vincent D'Onofrio, Colm Meaney, Patrick Husted.
 :: Guest Speaker: John Griffin, Gazette Film critic
watch a trailer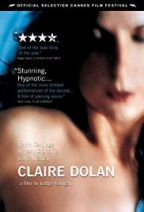 ` "If a movie like this had a neat ending, the ending would be a lie. We do not want answers, but questions and observations. The film is bleak about sex. It avoids the common Hollywood assumption that hookers love sex (many producers apparently believe the same lies Claire tells her clients)."
Lodge Kerrigan's Claire Dolan is a film about a woman whose knowledge of men encompasses everything except how to trust them and find happiness with them. She is a Manhattan prostitute, mid-priced, who presents herself as a quiet, almost shy woman dressed in understated good taste. She has none of the flamboyance of the typical movie hooker, is not voluptuous, looks her clients straight in the eye while lying to them about how much she's missed them. Some guys like that. Makes them think they're doing the poor deprived girl a favor.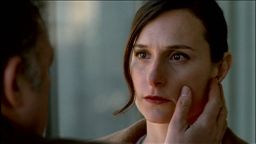 Her pimp, who has known her since she was a child in Dublin, is Roland (Colm Meaney, his neat little lips swimming in a face so broad, he looks like Humpty Dumpty).
Claire is played by Katrin Cartlidge (the sister-in-law in "Breaking the Waves") as a woman whose profession has given her an instinctive knowledge about how to deal with some men. There is a scene in the movie where she is seated in a bar, bothering no one, not looking for attention. Two men walk up. "I'm not looking for company," she says. "That's not your decision," says the first man, who is aggressive and menacing.
She seems in danger. She looks up at the man who is looming over her, his aggression pulsing in his face. Then she looks at his sidekick, who hangs back. "I prefer him," she says. "He's better-looking than you. Would you let him go first?" The scene is no longer than my description of it. It is just about perfect. She has changed the subject. She understands the tension that must exist between two men who have agreed to harass a woman. Beneath their relationship is a fear of women, which links to sexual insecurity; she has castrated the first by preferring the second, and called the bluff of the second by depriving him of his leader. The men are stopped cold, and skulk away. - Roger Ebert
Wednesday, Feb 9th
 :: Members Appreciation Evening at Hurley's Irish Pub
Luke, a portrait of Luke Kelly of The Dubliners
` "The man from Sheriff Street, known for his expressive singing voice and generosity, left an indelible mark on Irish music and on the Irish singers who came in his wake."
Luke Kelly died in 1984, aged just 43. His legacy consists of his own achievements, and his influence, which lives on in the intonations of many Irish singing voices.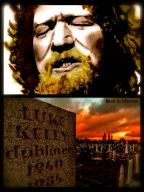 Having grown up on Sheriff Street in Dublin's inner city, and having left school in his early teens, Kelly typified the hard working-class musician. It is perhaps fitting that one of his early heroes, Pete Seeger, should die in the week of Kelly's anniversary.
The recordings of Woody Guthrie and his friendship with Seán Mulready would become strong musical touchstones for Kelly on his journey towards becoming one of the most significant figures in 20th-century Irish music.
An appreciation for traditional music is stirring among a new generation of music fans - many of whom weren't even born when Kelly died in 1984. This is thanks, in part, to The Gloaming's ascent. Like The Gloaming, Kelly produced visceral reinterpretations of songs that to many people were historical artefacts, rather than living pieces of musical art. In the process, he inspired and invigorated countless ballad singers.
Dissecting what makes an artist as emotionally fine-tuned as Kelly might seem overly clinical, but there was a magic in his voice that many musicians have since tried to tap into. -The Irish Times [Una Mullally]
Thursday, Feb 24th
Guinevere
(1999)
105 mins Dir: Audrey Wells
with Stephen Rea, Sarah Polley, Jean Smart, Gina Gershon and Paul Dooley.
 :: Guest Speaker: Pat Donnelly, Gazette theatre critic.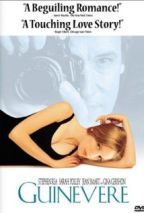 ` "Writer Audrey Wells (The Truth About Cats and Dogs) makes her directing debut in Guinevere, which won the screenwriting award at the 1999 Sundance Film Festival, where it made its world premiere." -RottenTomatoes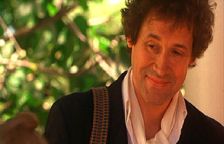 Audrey Wells's Guinevere is the affectionately told story of an impressionable 21-year-old who grows up under the sexual and intellectual tutelage of an older man. Ms. Wells, who wrote the barbed screenplay for "The Truth About Cats and Dogs", may well have only the most impersonal interest in this subject. But her beguiling film has a persuasive been-there, done-that knowingness. And it has the luminous young actress Sarah Polley in its central role, with Stephen Rea as the seasoned flirt who takes her into the well-populated space under his wing.
Ms. Polley plays Harper Sloane, sullen daughter of a stiffly pretentious bourgeois family that loves to discuss legal affairs at dinner. As the only member of the family who slumps and cowers, Harper is noticeably disaffected. In fact, she is wandering disenchantedly through the wedding of her sparklier sister when she finds a kindred spirit: Connie Fitzpatrick (Mr. Rea), the man hired to take wedding photographs. Connie has the air of an artist. Harper has the desperation of someone in need of a change. -New York Times [Janet Maslin]
Friday, Mar 17th
Parisien Theatre, 480 St. Catherine W, 7:00pm
 :: Weekend with Stephen Rea
Trojan Eddie
(1996)
103 mins Dir: Gillies MacKinnon
with Stephen Rea, Richard Harris and Sean McGinley.
 :: Guest speakers: Mr. Marcus Hope, British Consul and Stephen Rea.
` "Set in Ireland, this beautifully rendered drama offers a fascinating portrait of a nomadic peddler who travels about the countryside selling housewares from his van. Trojan Eddie's unusual moniker comes from the logo upon his van. He works for John Power, the owner of several such traveling vans. Eddie, who is married with two children (and a mistress), wants to own his own business but lacks the means. He has just spent time in prison on robbery charges and now works as a partner with Dermot, Power's nephew. Power (the story's protagonist) attempts to deal with his overriding passion for the glorious traveler Kathleen. Trouble comes when Dermot tries to steal Kathleen from his uncle." -New York Times [Stephen Holden]
Trojan Eddie (Stephen Rea) sells stolen goods for John Power (Richard Harris), aging godfather of a local network of Irish gypsies, known as "travelers." Having done time rather than inform on his partner in a failed burglary, Eddie now struggles to raise his two daughters alone. Power falls for and marries traveler girl Kathleen (Aislin McGuckin), but when she runs off with Power's nephew Dermot (Stuart Townsend) -- and takes the £11,000 dowry with her -- Eddie must track the couple down.
Saturday, Mar 18th, DeSeve Cinema, Concordia University Library Building, 3:00pm
Bad Behaviour
(1993)
104 mins Dir: Les Blair
with Stephen Rea, Sinead Cusack, Philip Jackson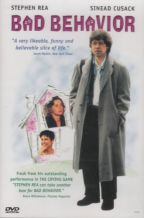 Amusing comedy with Rea and Cusack as a couple whose marital complacency is challenged by their friends. their jobs. and a bathroom renovation. A quietly quirky slant on domestic life in the Mike Leigh mold.
From Rea: Stephen Rea's first film release after The Crying Game. The film is a kind of quirky comedy and finds much of its humor built into the witty characters and clever dialogue.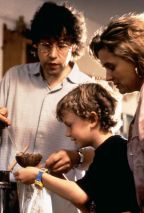 The story is a rich and complicated slice of suburban life. As a thirty-something married couple (Stephen Rea and Sinead Cusack) begins to remodel part of their house, they also find their marriage is also undergoing some renovation. In this home improvement, a foundation begins to unravel, revealing a crooked "consultant", a set of twin contractors who are often mistaken for each other, and a host of other peripheral complications. The result has the couple questioning the blueprint of their marriage. Look for Stephen Rea in this film in a very subtle role here. As a character who appears all at once distant and full of sarcasm, look behind the construction, Rea's role is flecked with humanity and warmth.
5:30 - 6:45pm
Reception at McKibbins
  :: Speakers: Kevin Tierney and Stephen Rea
...and 7 to 9pm
Angel
(1982)
90 mins Dir: Neil Jordan
with Stephen Rea, Veronica Quilligan, Peter Caffrey
:: Guest: Stephen Rea
watch clip

"Jordan's debut movie takes the conventions of a standard thriller plot: innocent bystander witnesses horrific murders and turns avenger - and integrates them cleverly into a contemporary setting: 1980s Northern Ireland."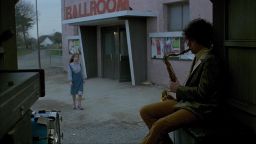 Saxophonist Danny witnesses the murder of his band manager and a deaf-mute girl after a gig. Questioned by the police, he remembers only the orthopedic shoes of the killers' leader. So begins his quest to avenge her. He seeks an answer to the simple question 'Why?' but finds only more, and deeper, questions which resonate with the wider context of 'the Troubles', the inter-communal strife gripping the modern-day Northern Ireland which is the film's setting. -IMDB [Duncan Smith]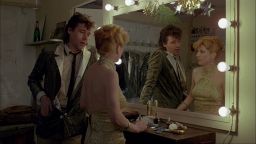 Danny (played by Rea), a saxophonist with a travelling band, witnesses the gangland murder of the band's manager (involved in extortion payoffs) and that of a deaf and mute girl witness at a dancehall in South Armagh. Danny tries to hunt down the murderers and in doing so his relationship with Deirdre, the singer in his band, falls apart and he becomes a murderer himself. Wikipedia
Thursday, Mar 30th
 :: Evening of Award-Winning Irish Shorts compiled by Bo Mandevelle, Director of the Cork Film Festival
Guy's Dog, The Last Elk, Lipservice, Last Mango in Dublin, Not a Bad Christmas, The Case of Majella McGinty, and Dream Kitchen
  :: Guest Speaker: Dana Hearne
April 13th
 :: Documentary Night
featuring
A Necklace of Wrens
, a portrait of the Limerick Poet, Michael Hartnett and
Us Boys
, a lovingly created film about two brothers filmed over a four-year period.
  :: Guest Speaker: Patrick Vallely
Michael Hartnett - A Necklace of Wrens
(1999)
40 mins Dir: Pat Collins,
Screened by RTÉ, SBS in Australia and The Arts Channel.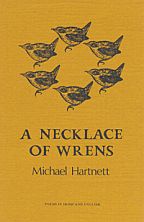 "… Hartnett speaks with an unflinching honesty... a fascinating and revealing portrait…" The Sunday Times
Filmed the year before his death, Necklace of Wrens is a documentary profile on the life of one of Ireland's leading poets, Michael Hartnett. The documentary includes contributions from poets Seamus Heaney, Paul Durcan and Liam O Muirthile, artist Graham Knuttle and musician Sean Tyrell.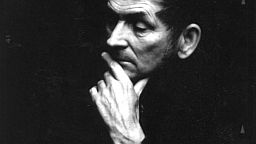 Awards:
Celtic Film Festival 1999 - Jury Award
Irish Film and Television Award Nomination 1999

Us Boys
(1999)
52 mins Dir: Lionel Mill
watch part 1

Filmed over four years, this documentary follows the daily life of Ernie Morrow, an Ulster Scots bachelor who farms Oldchurch in Glenarm, Co. Antrim. When his brother and partner of 75 years dies, he continues to live as he has done for the past eighty years. Igloo Films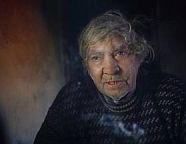 The brothers Ernie and Stewart Morrow are both well into their seventies. Since their childhood, they have been living on a farm in a quiet and peaceful part of Northern Ireland, not far from Belfast. It looks as if the 20th century has passed this place by, but the brothers are proud of their coal-fired stove and gas lamps and want nothing to do with electricity. Both men never got married, but they do not regret it, as they are very fond of their freedom. Day in, day out they potter about with their chickens, ducks and sheep. The two do not get many folks on their yard and they hardly ever leave their glen themselves, either.
For a few years, director Lionel Mill regularly visited the two brothers and filmed them in cinema vérité style, mainly observing things. In the process, he captured a way of life that will probably vanish when people like the Morrow brothers have passed away.
April 27th
A Love Divided
(1998)
98 mins Dir: Syd Macartney
with Liam Cunningham, Orla Brady, Tony Doyle, and Sarah Bolger
"This story is about having the nerve to stand outside of your own tribe and make your own decisions in the face of your history and your upbringing. It's about fighting for control over your own lives." Syd Macartney
In A Love Divided, Sheila and Sean are a couple divided by their different religions. Sheila did not expect the wrath of the Catholic Church when she dared to question the necessity of sending their children to the local Catholic school. Forced to kidnap her own children to escape the dictates of the local parish priest, she sets off a boycott against the small Protestant population in her hometown as well as an international manhunt involving the highest level of the Irish government and the Vatican. Washington Post [Stephen Hunter]
April 15th
 :: Closing Gala
The Irish and How They Got That Way
(1997)
written by Frank McCourt, performed by the Irish Repertory Theatre
"A delightful evening of sketches and song" - New York Times [Andy Webster]
There was an interval in the 1990s when all things Hibernian were at the cultural forefront: bands like the Pogues and the Waterboys had devoted followings; Neil Jordan's "Crying Game" was a hit movie; the Good Friday, or Belfast, Agreement was signed.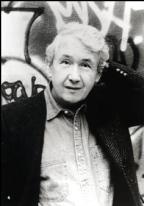 And Frank McCourt, a retired Manhattan high school teacher, wrote "Angela's Ashes," his best-selling memoir about a destitute childhood in Limerick, which won a Pulitzer Prize.
McCourt - who had acted in plays at the Irish Repertory Theater and the Irish Arts Center - seized the moment and wrote The Irish ... and How They Got That Way, a revue about the Irish immigrant experience in the United States. Now in revival at the Irish Repertory Theater a year after McCourt's death, the show displays a sturdiness that transcends passing vogue.