Friday, February 8, 2008 @ 7:15pm:

Opening Film & Reception in Atrium

AWARD WINNING:
GARAGE (2007)
by Lenny Abrahamson
Introduced by:
John Griffin,
Film Critic, Montreal Gazette

SPECIAL 2ND SCREENING:
Sunday, February 10, 2008
@2pm

Co-financed by RTÉ, 'Garage' tells the story of Josie (Pat Shortt), the misfit caretaker of a crumbling petrol station in rural Ireland who finds his life changed forever over the course of a summer.
'Garage', is directed by Lenny Abrahamson and written by Mark O'Halloran, who were also the team behind the award-winning 'Adam & Paul' which screened at Cine Gael Montreal.

AWARDS:
Cannes - CICAE Art and Essai Cinema Prize
Turin Film Festival - Best Film
OFFICIAL SELECTION:
London Film Festival
Sao Paolo Film Festival
Torino Film Festival
Pusan Film Festival
A full length feature film adaptation of the celebrated Irish language novel Cré na Cille has been produced to commemorate 100 years since the birth of the book's author Máirtín Ó Cadhain.
Directed by Robert Quinn, who previously made Dead Bodies, Cré na Cille is set in a Connemara cemetery and is a darkly-humorous tale of an intense jealousy and hatred between two sisters which worsens with age and continues into the afterlife.
Starring Bríd Ní Neachtain, the film focuses on a variety of buried bodies who are tormented by the slow passing of time and gossip nonstop about one another. The main character is Caitríona, who has passed on to the afterlife and is eagerly awaiting the death of her sister so that the pair can continue the long running battle of hatred between them.
Cré na Cille (Graveyard Clay), is considered to be the major contemporary Irish language novel and the film adaptation was shot in a variety of locations around Connemara.
Friday, February 29, 2008 @ 7:15pm:

High Speed Dating
by Tony Herbert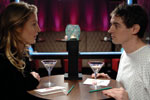 'Speed Dating' is the feature film debut from writer/director Tony Herbert. Produced independently on a micro budget, the romantic comedy boasts an impressive ensemble of Irish acting talent .
Heading the 'Speed Dating' ensemble cast is Hugh O'Conor (Bloom, The Boy From Mercury) who plays the lead role of James Van Der Bexton. Depressed from the break-up of a long term relationship, James turns to speed dating without much luck. The story takes a mysterious twist when he turns his attention towards a woman who frequents his local pub. But when the woman disappears, the police begin asking questions which, suffering a bout of amnesia, Van Der Bexton is unable to answer…



Friday, March 28 & Saturday March 29, 2008:

Weekend of films with
Special Guest:
Director Mary McGuckian

Guest Director Mary McGuckian will be present at each of the films
Friday, March 28, 7:15pm:
This Is The Sea (1997)

Saturday, March 29:

11:15am:
Ragtale (2005)
3:00pm:
Intervention (2007)
Winner Best Feature &
Best Actress -
San Diego Film Festival

5:15-7:00pm

Reception at McKibbin's Pub

7:15pm:
Special Surprise Screening

The Director has asked that our
Cine Gael audience be a focus audience who will be invited to fill out a short questionnaire after the screening.


Director Mary McGuckian's Special Weekend
About Mary McGuckian

Born and raised in Northern Ireland, Mary McGuckian was educated at Trinity College, Dublin where she was an active member of Trinity Players and began working professionally as an actor and movement artist. She continued her education at The Drama Studio in London and subsequently at the Ecole Jacques Le Coq in Paris.

On returning to Ireland, she worked consistently as a stage actor including periods with The Abbey Theatre's National Theatre Company of Ireland, as well as more avant-garde fringe work, with a specific interest in new writing.McGuckian went on to work in development for a host of Irish film and TV production houses, until she formed her own company, Pembridge Productions ten years ago to develop and produce feature films. During this time, she wrote and directed, Words Upon the Window Pane starring Geraldine Chaplin, Geraldine James, Ian Richardson and John Lynch, which was selected for the Venice, Sundance, London and Tokyo Film Festivals.

McGuckian then went on to direct This is the Sea from her own screenplay in 1996. In 1999, she co-wrote Best with husband and actor John Lynch. Released by Optimum and Sky Pictures in the UK, Best charted the life of the legendary footballer.
Friday, March 28, 7:15 pm: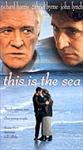 THIS IS THE SEA (1997)

The director will be present AFTER the film for a brief commentary.

The Protestants and Catholics of West Belfast are adversaries in an intractable conflict that has turned Northern Ireland into a war zone for generations. But it is now 1994 and Northern Ireland is tentatively enjoying a truce, so there is a glimmer of hope for the first time in decades. Hazel Stokes, the teenage daughter of a Protestant farmer belonging to the rigid Plymouth Brethren sect, knows little about the conflict that has torn her country apart. And for Malachy McAliskey, a Catholic who lives with his older brother and single mother in Belfast, his biggest struggle is with the turmoil of youth. So when Hazel and Malachy first set eyes on each other, they do not see the chaos and despair that has wracked their homeland for decades. They do not see the strong familial ties that dictate they should be enemies -- all they see is each other, and they are swept away by the passion of first love, pure and indescribable.


Saturday, March 29: 3 screenings & reception: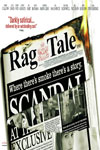 11:15 am: RAG TALE (2005), introduced by MARY Mc GUCKIAN with a brief Q&A AFTER the film.

A satire on the British tabloids, in which a tyrannical chairman and the top editor battle for political supremacy--all played out in the pages of the press.


3:00 pm INTERVENTION (2007), introduced by MARY McGUCKIAN with an INTERVIEW/Q&A hosted by Laurel Wypkema.

INTERVENTION was named Best Feature at the 2007 San Diego Film Festival and the film's star Jennifer Tilly garnered the Best Actress award for her powerful, raw and emotional portrayal of "Jane" who confronts the possible disintegration of her marriage as her husband "Mark" played by Rupert Graves goes through drug rehabilitation.

5:15pm - 7:00pm: RECEPTION at McKIBBIN'S PUB

7:15 pm Special Surprise Screening of McGuckian's not yet released film, with a brief introduction by her. The film will be followed by a Q&A.
The Director has asked that our Cine Gael audience be a focus audience who will be invited to fill out a short questionnaire after the screening.
Friday, April 4, 2008 @ 7:15pm:

An Evening of Award-winning short Irish films
Guest Speaker:
Heather MacDougall,
PhD Candidate,
Concordia University
Curated by Cine Gael Montreal's own Kester Dyer, the evening of award winning short films is an audience favourite. Come out to see the latest and best in Irish film and cast your own vote!
Click here to download the complete list. (note: screening order to be confirmed)


Friday, April 18, 2008 @ 7:15pm:

Small Engine Repair
by Niall Heery

Introduced by:
Patrick Vallely
Synopsis: Doug, an aspiring country singer, has spent his life as a loser in a non-descript small town with nobody believing in his heartbreaking voice and talent as a musician. His wife has left him and only his best friend believes in him. But he has one last chance to make it…

"Put 'The Commitments' through the country and western spin-dryer and you might end up with something like 'Small Engine Repair'..." - Time Out London
"This film is a little gem, beautifully paced and filmed..." - imbd.com